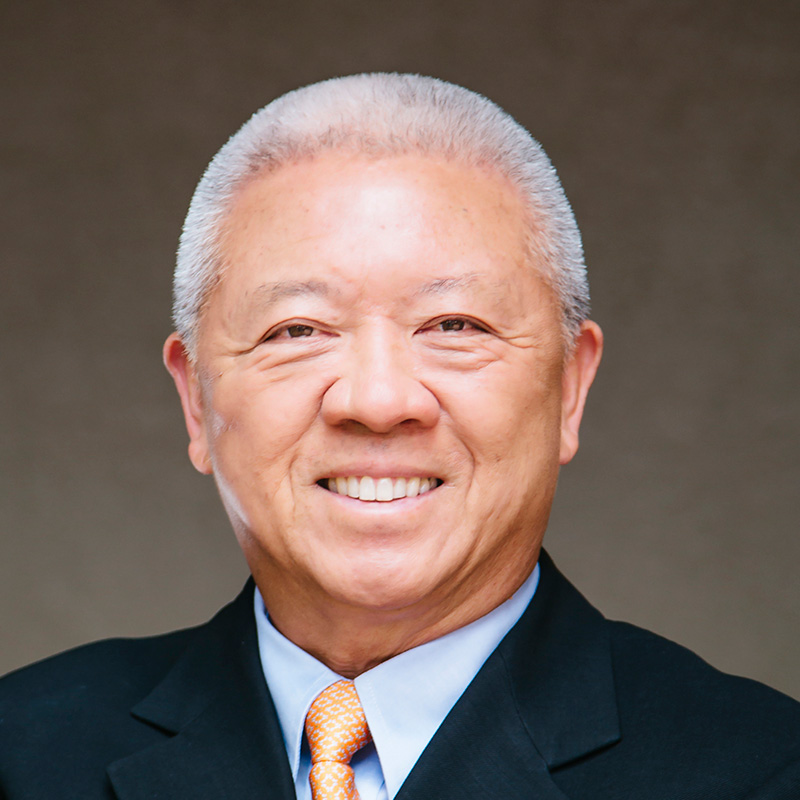 Co-Founder, Co-Chair, Co-CEO
As Co-Founder, Co-Chair and Co-CEO, Andrew Cherng is the visionary behind Panda Restaurant Group. His business insights have propelled Panda to become the world leader in Asian dining experiences, while his passion for continuous learning inspires a culture where associates are dedicated to developing their full potential.
Andrew's business acumen has been recognized by Forbes magazine, the Los Angeles Business Journal and the Asia Society of Southern California. He was conferred an honorary Doctor of Humane Letters by California State Polytechnic University, Pomona and is a member of the International Advisory Board for the William F. Harrah College of Hospitality at the University of Nevada, Las Vegas.
Under Andrew's leadership, Panda Restaurant Group was named one of America's best employers by Forbes and ranked the number one Asian quick-service concept by QSR. Additionally, he along with Panda Restaurant Group Co-Chairman and Co-CEO Peggy Cherng, have been inducted into the National Restaurant Association's Hall of Fame and named Carnegie Corporation's Great Immigrants.
Andrew earned a Bachelor of Science in mathematics from Baker University and Master of Applied Mathematics from the University of Missouri.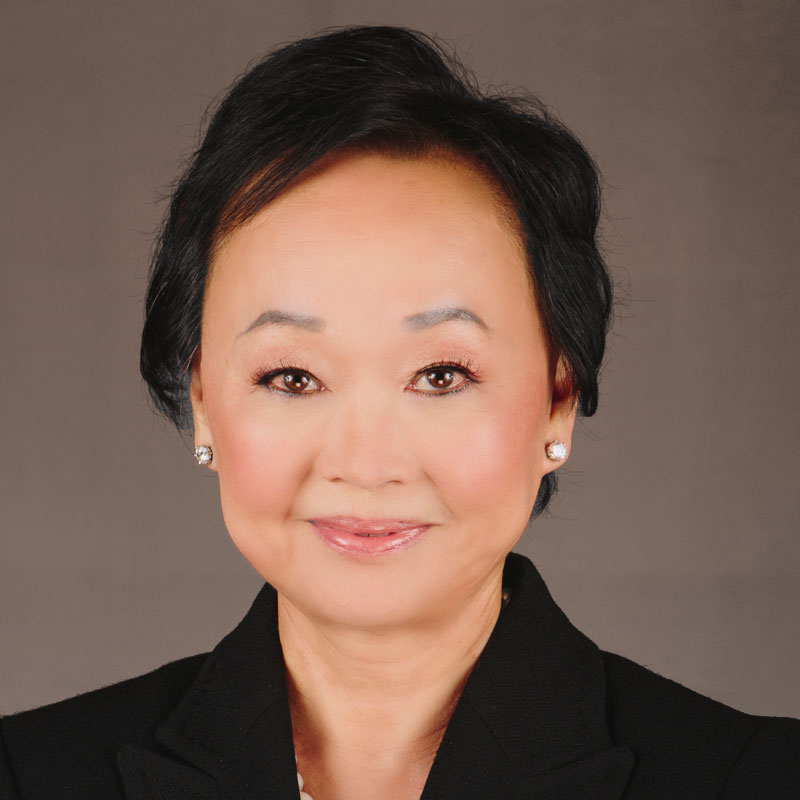 Co-Founder, Co-Chair, Co-CEO
As Co-Chairman and Co-CEO, Peggy Cherng has been a driving force in the success of Panda Restaurant Group since joining the organization in 1982. Leveraging her engineering background, Peggy developed the systems that support Panda's growth and help associates deliver consistent dining experiences to guests. Her holistic vision for people development led to the creation of the University of Panda, a core component of the company's people development strategy.
Peggy is deeply committed to giving back to the communities in which Panda restaurants operate through Panda Cares, a philanthropic effort that has donated millions of dollars to non-profit organizations, schools and children's hospitals since its founding in 1999. Peggy also serves on the Caltech Board of Trustees.
Prior to joining Panda Restaurant Group, Peggy was a leading member of the software development team for organizations such as McDonnell Douglas and Comtal-3M.
Peggy earned a Bachelor of Science in applied mathematics from Oregon State University, a Master of Science in computer science and a Ph.D. in electrical engineering from the University of Missouri.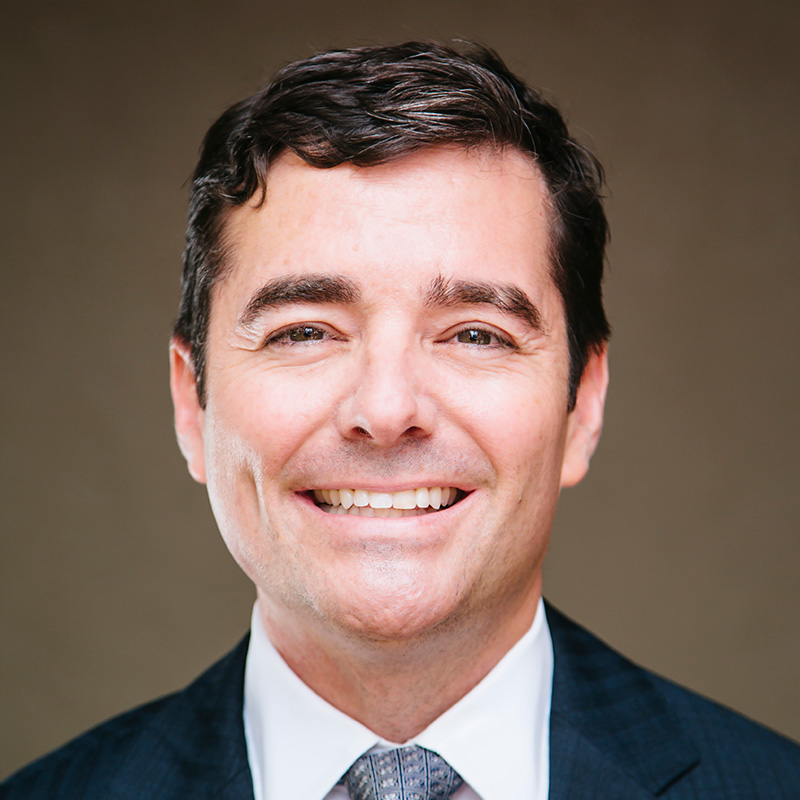 Senior Vice President and General Counsel
As Senior Vice President and General Counsel, Monte Baier is responsible for Panda Restaurant Group's global legal affairs and for expanding the brand beyond the United States through partnerships with like-minded restaurant companies.
Monte brings to Panda a strong background in corporate acquisitions and financings, corporate governance and litigation management from a career working in corporate legal departments and law firms. His corporate experience includes roles as Vice President, General Counsel and Secretary of K2 Inc., a leading sporting goods equipment manufacturer, and as Assistant General Counsel and Assistant Corporate Secretary of Asia Global Crossing, an Asian telecommunications company. Prior to this, he was an associate at Simpson Thacher & Bartlett in NYC and London.
Monte earned a BA in economics from Dartmouth College graduating Phi Beta Kappa and a law degree from New York University, where he was an Articles Editor of the New York University Law Review.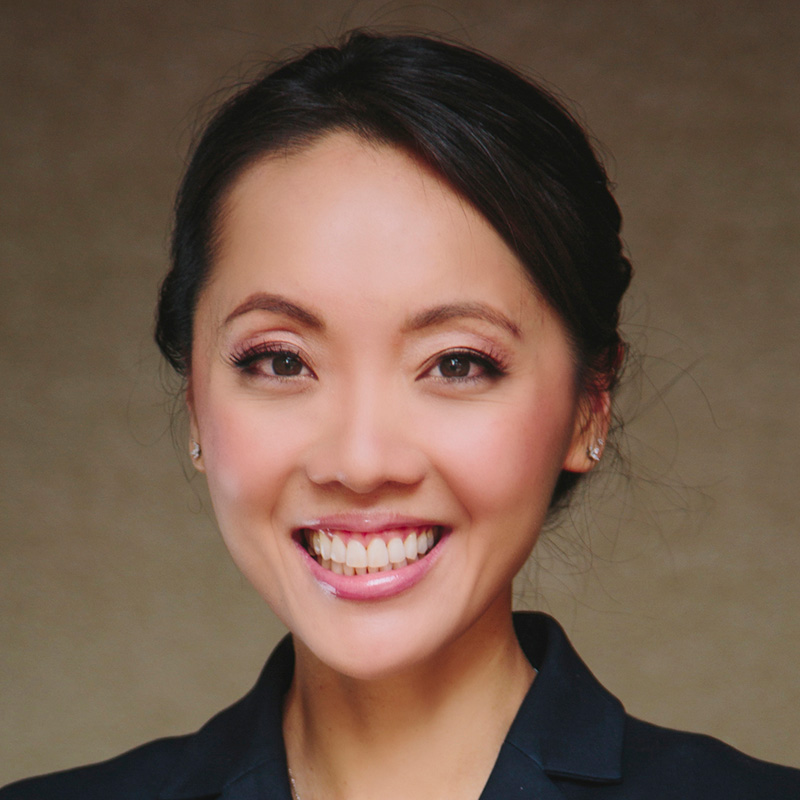 As Chief Brand Officer, Andrea Cherng leads the growth and development of the Panda family of brands through strategy development, menu and concept innovation, marketing, and quality assurance.
Andrea has a lifelong connection with the company, which has fostered a deep sense of stewardship for the Panda brands and its family of associates. Her first formal leadership position at Panda was in establishing and leading the Digital Business team and the creation of the company's digital marketing strategy, social media and e-commerce platforms. Her career path has also included successful stops as vice president of a Silicon Valley marketing consulting firm, as an attorney at global law firm Morrison & Foerster and work in the not-for-profit and public sectors focusing on disconnected youth and human rights.
Andrea earned a Bachelor of Arts in sociology and Asian American studies, graduating magna cum laude, from the University of Pennsylvania, a law degree with honors from Duke University School of Law and a Master of Business Administration concentrating in marketing and strategic management from the Wharton School at the University of Pennsylvania.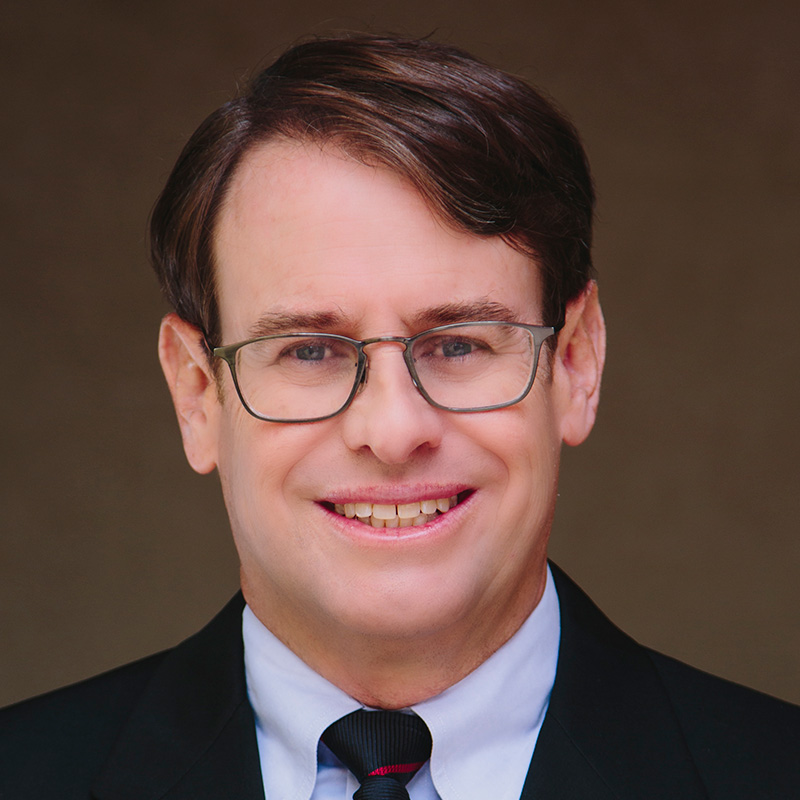 As the Chief Financial Officer, David Landsberg leads Panda Restaurant Group's finance, accounting, strategy and tax groups, as well as managing the company's banking relationships and search for investments and acquisitions. He was formerly the Vice President of Real Estate-West responsible for new store development and Vice President of Business Planning responsible for leading Panda's strategic and annual planning process. He also served as Panda's chief development officer from 2011-2014.
David brings to Panda a strong background in finance, business development, strategy and real estate. His previous experience includes roles as Senior Associate of the Windsor Park Group, a boutique strategy and acquisition consulting firm, Assistant Vice President at Tokai Bank of California and Assistant Vice President at City National Bank.
David holds a Bachelor of Science in finance and political science from the Wharton School of the University of Pennsylvania and a Master of Business Administration from UCLA Anderson School.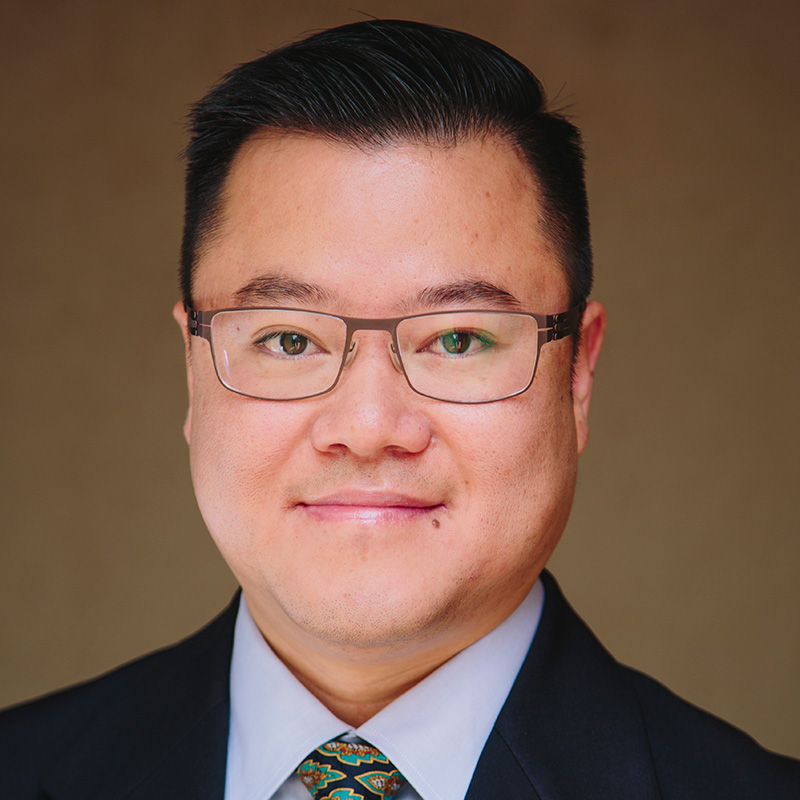 Senior Vice President, Operations
As a member of the Senior Vice President of Operations Office, Jeff Wang spearheads the operations of Panda Express and Panda Inn. Jeff, who began his career at Panda Express in 1995 as counter help, understands first hand the importance of continuous learning and people development. Jeff is firmly committed to caring for Panda Restaurant Group's family of associates, so they in turn can deliver food with passion, service with heart and ambiance with pride.
Over Jeff's two decades-long career at Panda, he has served as Vice President, Zone Vice President and Senior Vice President, where he not only inspired and developed associates at every level, but was also the driving force in regional growth through targeted marketing efforts, site selection and real estate. Prior to these positions, Jeff served as a Training Leader, Multi-Unit Manager, Area Coach of Operations and Regional Director of Operations.
Jeff earned a Bachelor of Arts in business administration and accounting from California State University, Los Angeles.
Chief People Officer and Chief Information Officer
As Chief People Officer and Chief Information Officer, Leonard Yip's passion for people development and technology are the driving force behind Panda Restaurant Group's Human Resources, Information Systems and Supply Chain Management departments. Leonard integrates his technical background with his passion for people development, leading the organization in its vision to be recognized as a world leader in people development.
Leonard brings to Panda more than two decades of retail technology leadership, specializing in designing and integrating new technologies into operations. His previous experiences include leadership roles in retail industry and technology companies focused on simulation and modeling supply chain networks.
Leonard earned a Bachelor of Science in Electronic Technology/Vocational Management and Master of Computer Science and Engineering from Brigham Young University.  He also holds a law degree from Western State University, licensed to practice in California and the US Patent and Trademark Office.